The first steps in sustainability start with respect and accountability. Whether you actively contributed or not, the fashion industry has made a huge impact on our planet and ecosystem. Filling mountains of throw-away pieces, cyclically charting a whopping 96 seasons, and contributing to a consumer market that is not sustainable in the long run.
Berlook is a brand of cozy multipurpose garments designed to help you enjoy more leisure and make work feel cozy , but above all it's a vessel for environmental progress for a better tomorrow.
Positive Impact Of Our Items
80%

of our items made from natural fabric (degradable materials)

415K

plastic bottles repurposed into our recycled swimwear

100%

of our packaging bag made from degradable materials

Our Commitment & Progress
We're committed to sustainable materials, green packaging and the continuous improvement of the supply chain for the good of our world.
100% Natural Materials
We prefer to 100% natural or recyclable fabric whose production can be traced for every piece we create. We aim to have 100% of our materials sustainable by 2025.
All-Natural Fabrics

Found in nature, Return to Nature

- Organic Cotton
- Pima Cotton
- BCI Cotton
- Linen

Natural-Based Fabric

Come from Nature, Return to Nature

- TENCEL™ Modal
- TENCEL™ Lyocell
- Acetate
- Viscose

Natural Recycling

Recycle in Nature, Save Energy
Better Planet First Packaging
100% Compostable.
100% Sourced from Sustainable Plants.
Each piece is packaged in a reusable linen bag that can be used in everyday life instead of paper box. Because the linen bags are made from our fabric scraps to avoid waste, there might be a little difference from each bag.
Berlook is also incorporating more sustainable methods and 100% composable bags, made from sustainably-sourced plants, for packaging in our logistics.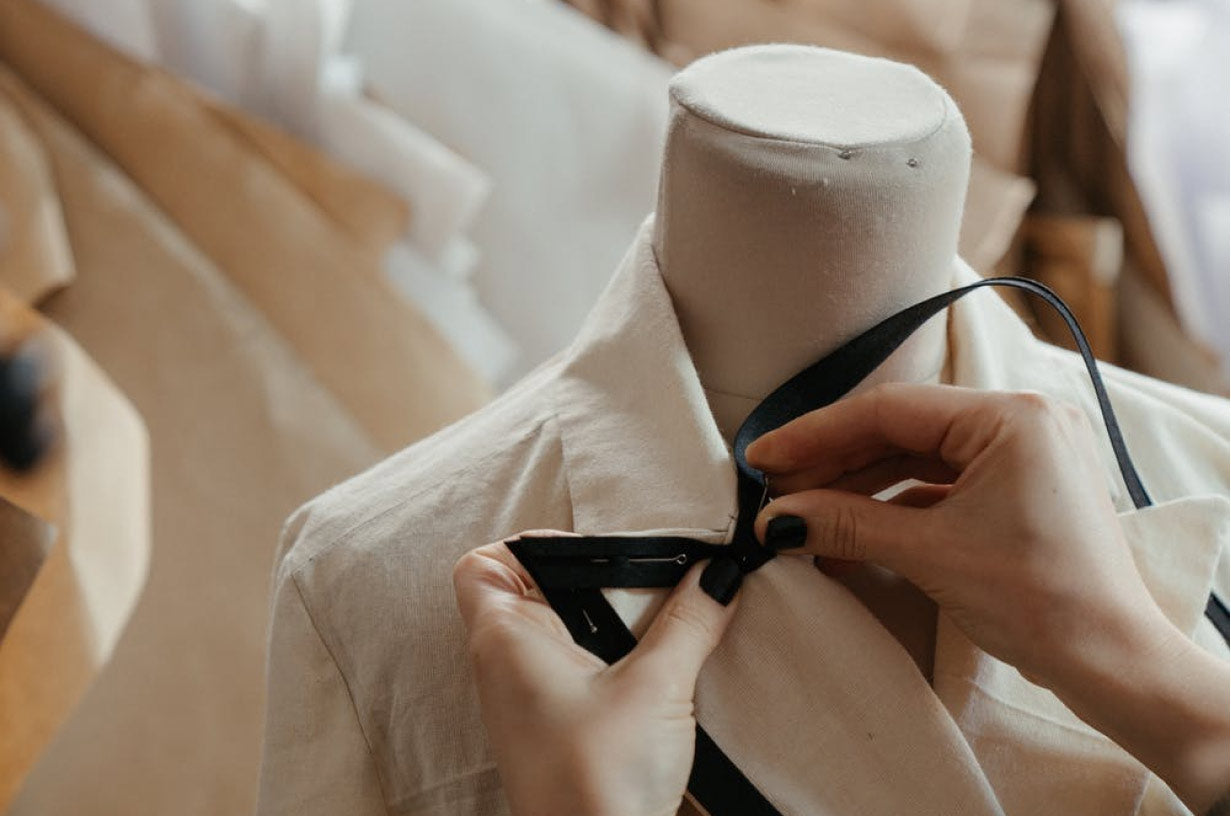 Responsible Suppliers
After sourcing the best and most sustainable materials, Berlook partners with certified factories that ensure the safe, healthy, and fair working environment of people, as well as a commitment to the environment. We work closely with our partners to ensure our standards for sustainability towards both people and planet are continuously respected.

We are a collection of designers, dream makers, do-gooders, and environmentalists with the hopes of creating a better tomorrow today. But hey, actions speak louder than words and that is what we are here to deliver on. Tangible. Open. Honest. Tactical Change. Make sure to follow us as we make progress for the planet the standard and perpetual promise.
We know how willing and active you are in your community and we would love to hear your feedback and for you to join our movement!